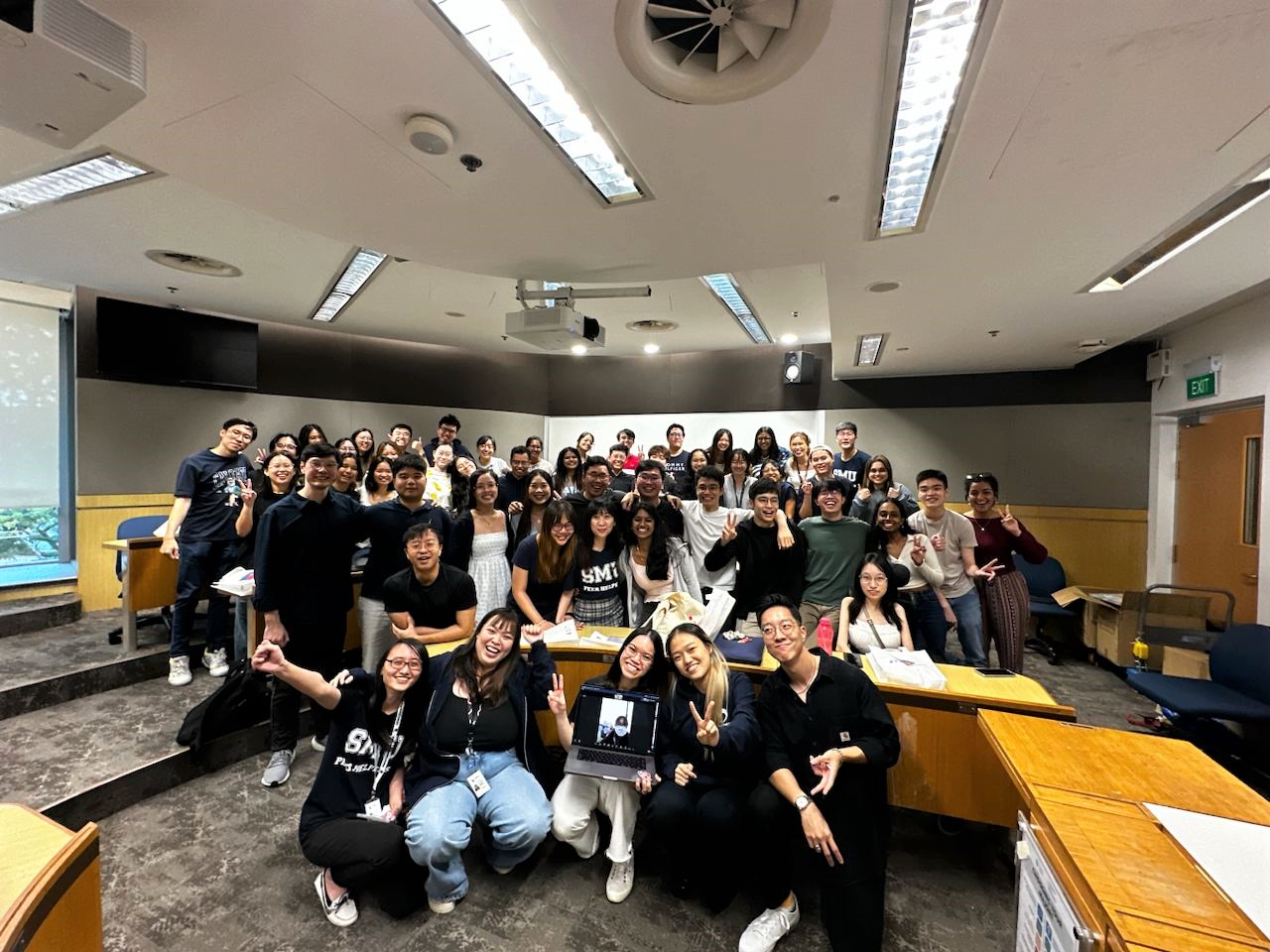 SMU Peer Helpers are full-time undergraduate students selected and trained to support the SMU student community. 
Who Are We?
SMU Peer Helpers learn to be better supporters for our friends and school mates. We support the counsellors from the Mrs Wong Kwok Leong Student Wellness Centre by reaching out, learning actively, and providing support to peers in need. We attend training sessions conducted by professionals to ensure that we give our peers the best support we can. 
 
Why Become An SMU Peer Helper?
Learn to become a better listener & supporter to those around you

Be an advocate for mental wellness in SMU

Be part of a close community of supportive schoolmates/ peers
---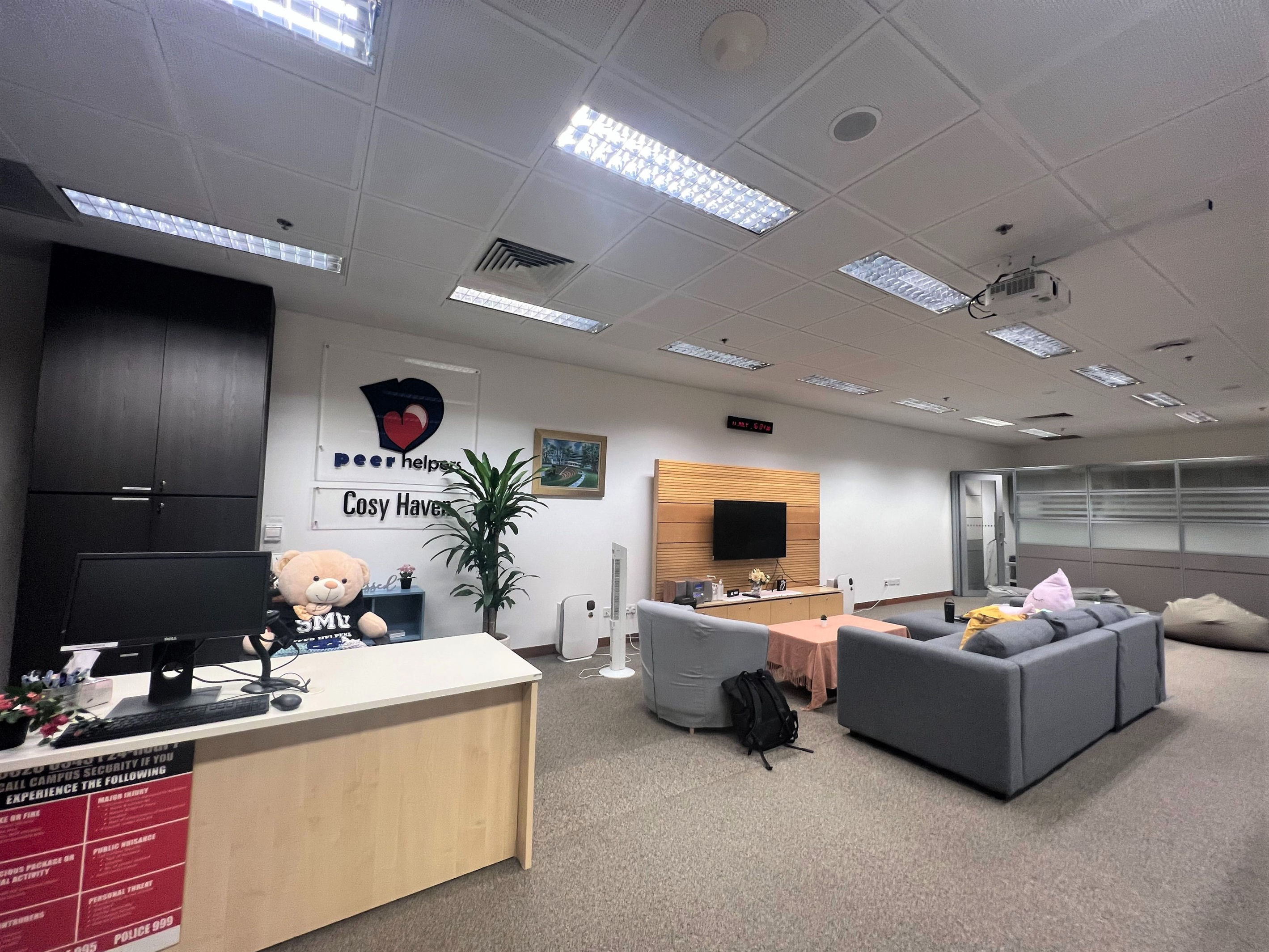 Cosy Haven is a safe space for students to de-stress and/or speak to an SMU Peer Helper for support. 
Operating Hours: 
Cosy Haven is open during Weeks 3 to 7, and Weeks 9 to 13 during the school semester. 
Mon to Thu: 12:00pm to 6:00pm 
Fri: 12:00pm to 3:00pm 
(Closed on Weekends and Public Holidays)
Find Us At:
We are located behind the Student Services Hub. The following diagrams illustrate how to get to Cosy Haven: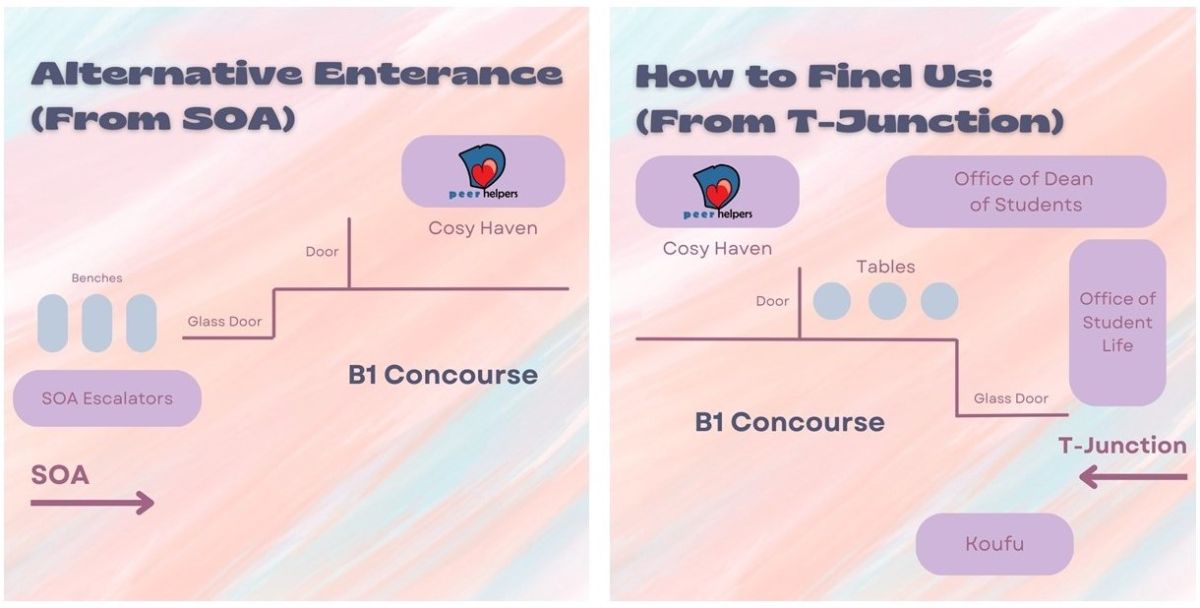 ---
Look out for updates on our social media platforms!